One of the main activities promoted by the Cultural Association EffectUs is the training with the sharing of artistic knowledge, a mission reachable only thanks to the availability of our tutors to share their knowledge.
The sharing takes place through: WORKSHOPS (short classes of 1 or maximum 2 hours that are held during EffectUs Event) and MASTERCLASSES (lessons of one or more days) on which our members are entitled to discounts.
EffectUs tutors are professionals who provide their knowledge for the workshops offered to the public of EffectUs Event and / or for masterclasses.
For EffectUs members it is possible to access the historical archive of the workshops of EffectUs Event past editions through the Private Vimeo Channel reserved for them.
It follows the complete overview of the 3 editions of EffectUs Event's Tutors.
Matteo Arfanotti
Bodypainter
Multi-faceted artist, after more than twenty years of drawing, painting and installations, he approaches the bodypainting world stepping immediately on an high international level.
In 2012 he won the Italian Championship and in 2013 both the World Bodypainting and Facepainting Awards at WBF. Famous for his 3D effects, his lectures and artistic performances as for "The Apprentice", the "Vision Award" at the Locarno Film Festival and the opening show of the Singapore Formula 1 Grand Prize in 2014.
Expert of different types of techniques, such as: animatronics, radio control, props, miniatures modelling in different scales for cinema or collectors.
With the collaboration of a professional team composed by CGI and 3D artist professionals he founded Equipo3, which unite innovation and tradition through techniques as photo-scanning and 3D printing.
David Bracci
Special Make up Effects Artist
Born in Rome in 1974. In 1997 he starts to collaborate with Sergio Stivaletti till 2010. The experience developed in the fields of special makeup and traditional special effects during this period allowed him to deal with complex jobs for important names of the Italian and international movie industry. In 2011 he started his career as teacher at the Academy of Professional Makeup of Rome.
Stuart Bray
Special Make up Effects Artist
Has worked on a number of features including Saving Private Ryan, The Mummy 1 & 2, The Gladiator, Blade 2, Shaun of the Dead and Game of Thrones. He specializes in all the processes involved in making prosthetic appliances and make-up effects from design, sculpting, moulding to casting and application. Stuart created the "Spectacular Sculpt Gel" DVD which looks at this material in great depth and he's also co-founder of the podcast dedicated to the Special Makeup Effects called "Battle of Brushes".
Sculptor modeler, specialized in portraiture, full figure, realism and hyperrealism.
Teacher of sculpture since 1995, he's a creative all-round and has always worked in music and film environments in the artistic sculpture field. To date he's president and founder of the Officina D'Arte art school which focuses on art at 360 degrees.
Leonardo Cruciano
Special Make up Effects Artist
Founder of the Leonardo Cruciano Workshop, he is also head of the Special and Visual departments of Makinarium. He works as supervisor of integrated special effects, but also as a Creatures Creator and Special Make-up Artist. Among his works we find HBO TV series such Rome and the Borgia, and films such Portrait by R. Scott, Nine and Miracle at St.Anna, collaborating with authors like Matteo Garrone and Hugh Hudson.

Luigi D'Andrea
Special Make up Effects Artist
Always been passionate about cinema, he began his career in 2006 as Special FX Make-up Artist. Known for giving birth to the first Italian Werewolf, more than two meters tall, made for the short movie Versipellis by D. Della Pepa, he has also collaborated in national and international productions, including Noi Credevamo by M. Martone, the Turkish film Veda by Z. Livaneli, the TV series The Borgia, the feature Tale of Tales by M. Garrone (which got him an award for Best Make-up at the 60th edition of the David di Donatello), Ben Hur by Timur Bekmambetov and Assassin's Creed by Justin Kurzel.
Giannetto De Rossi
Make up Artist
Make-up artist, director, screenwriter and special effects artist. He began his career alongside his father in the films Il Gattopardo by Luchino Visconti and Cleopatra by Joseph L. Mankiewicz. Still considered one of the best Italian make up artists, Giannetto De Rossi has taken part in famous films such as: Once Upon a Time in America by Sergio Leone, 1900 by Bernardo Bertolucci, Zombie 2 by Lucio Fulci, Dune by David Lynch and The Iron Mask by Randall Wallace.
Andrea Eusebi
Sculptor and Special Make up Effects Artist
Class '85, he specializes in sculpting and modeling. He worked for Millennium FX on few Doctor Who series and on feature The Titan as a sculptor; for Makinarium on Tale of Tales, Zoolander 2 and Ben Hur as a sculpting h.o.d. and supervisor. He also worked on the first season of Penny Dreadful, Brimstone, La Torre Nera, La solita Commedia and Indivisibili. At present he collaborates with Prochima testing sculpting clays, plastilines and other materials.
Giulia Giorgi
Special Make up FX Artist
Active in the Italian independent movie industry, spanning from make-up SFX, to body painting, to extreme hair styling. She founded the movie production company Baburka Production and is the co-founder of EffectUs. She has been SFX designer for Ruggero Deodato in The Prophan Exhibit, Deadblood by Pietro Tamaro, Let me Out by Riccardo Greco, Rimbalzello by Nour Gharbi, Ebola by Christian Marazziti, GoHome by Luna Gaulano, Cattivo Sangue by Simone Hebara, 9 Lune e Mezzo by Michela Andreozzi, and among her theater works she has been makeup and wig designer for Cats the Musical, a steampunk version by Operà Populaire.
Neill Gorton
Special Make up Effects Artist
Neill is an British Special Effects and Makeup Artist specialized in animatronics and prosthetics. Amongst his works there are titles such as Saving Private Ryan, Children of Men and the popular TV series Doctor Who. He is well known for pioneering materials and techniques and for his approach to sharing his knowledge. He directs the company Millenium FX, a workshop specialized in prosthetics, animatronics and special effects and is also director of the Gorton Studio school.
Andrea Leanza
Sculptor and Special Make up Effect Artist
Professional sculptor and prosthetic make-up artist, with almost 20 years of experience in the field of prosthetics and special make-up fx, specialized in the creation of hyper realistic creatures and lifesize prehistoric animals reconstruction. He's been co-supervisor of the creature fx department for the movie Tale of Tales. He created a lifesize hyper realistic reconstruction of a Spinosaurus aegyptiacus published on the National Geographic magazines and has many participations in international movie and tv shows under his belt.
Göran Lundström
Special Make up Effects Artist
Self-taught make-up FX artist, he's been running the company EffektStudion in Sweden since 1996 as a supervisor and main artist. He worked with Rick Baker, Jim Henson's Creature Shop, Stan Winston Studios / Legacy Effects, KNB EFX, and more. His credits include titles such as Rogue One, Star Wars – The Last Jedi, Harry Potter and the deathly hallows, Narnia 2 – Prince Caspian, Xmen: First Class, The Girl with the Dragon Tattoo, Beauty and the Beast. Recently he's been prosthetics designer for the Emmy make-up award nominated TV-series Genius.
Gherardo Filistrucchi
Wig Maker
Grown within the namesake family workshop which, since 1720 in Florence, produces handmade wigs, beards, moustaches and related makeup and special effects for all sectors of the entertainment and fashion industries. He collaborated with numerous actors and directors. Awarded by the Chamber of Commerce with the qualification of Tuscany Master Craftsman, title that qualifies him, in his field, as a Art Teacher. Since 2013 he's President of the Association of Historical, Traditional and Typical Exercises in the Florence area.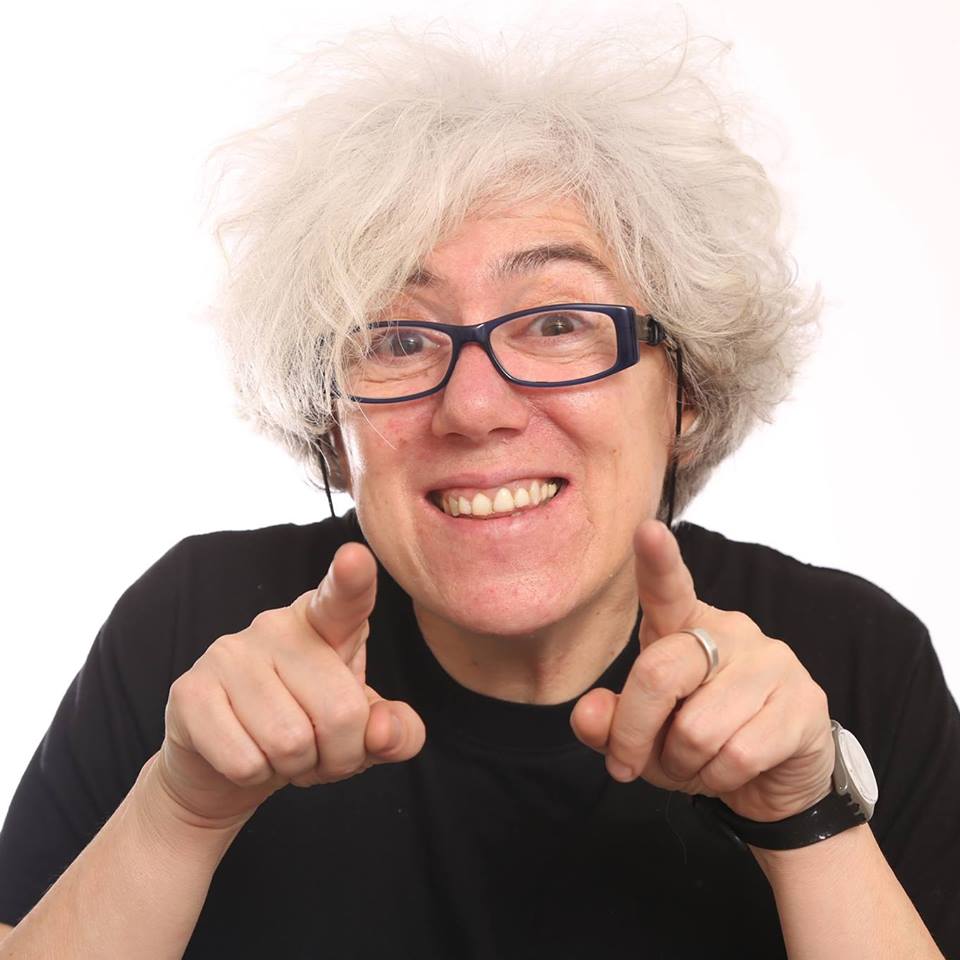 Donatella Mondani
Special Make up Effects Artist
Graduated in Sculpture at the Academy of Fine Arts of Brera in Milan, in 1987 she opens the SFX workshop ArteFare. Since 1982 she's tutor at the BCM School of Milan teaching makeup, bodypainting and special fx, from 2008 she teaches at the triennial course of scenography at NABA of Milan and from 2011 she has been also professor in the design course and laboratory of special makeup and theatrical masks at the Academy of Fine Arts of Brera, within the two-year set design specialization course.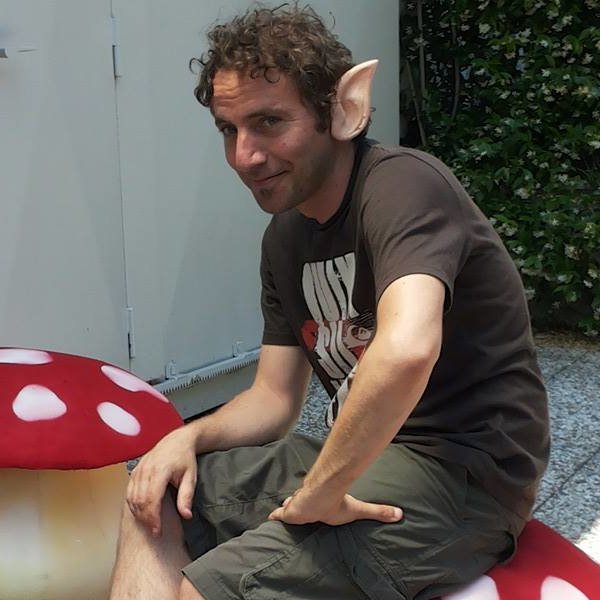 Riccardo Morucci
Prop Maker
Executive Director and Owner of Arti Plastiche, he graduated at the Academy of Fine Arts in Rome, specializing in scenography. He began his career working for the Opera Theatre in Rome and went to television extending its expertise to the creation of props, masks, as well as increasingly elaborated stage sets. He then founded and still directs Arti Plastiche, a company that deals with polyethylene foam, foam rubber, neoprene, latex and resins for the production of masks, accessories and props.
Maurizio Nardi
Make up Artist
Make-up and Special Effects Artist with a long-time experience, among his works we name: Ben Hur, the Siberian Education, Muhammad The Prophet, Apocalypto, The Passion. He has collaborated with makeup designers Giannetto De Rossi, Luigi and Manlio Rocchetti and Mario Michisanti. He has also received a nomination at the 2013 David di Donatello Award for Best Makeup for Siberian Education for which he provided his renown cutting edge bespoke tattoo transfer.
Steve Painter
Special Makeup Effects Artist
Freelance Supervisor of Make up Effects, Animatronics and Prosthetics in the British film industry for 30 years. He worked on features such as Fury, Saving Private Ryan, Gladiator, the War Horse, Hellboy 2 – The Golden Army, Alexander, Cold Mountain, Clash of the Titans, Babel, Hellraiser 2 – Hellbound, Hellraiser 3 – Hell on Earth.
Saverio Paglianti
3D Artist
Set Designer & 3D Artist. He is a 2D and 3D Specialist Graphic designer since 2001.
He is also a teacher at the Academy of Fine Arts of Brera in Milan since 2002 and at the ACME Academy of Fine Arts and Media in Novara since 2016.
Giulio Pezza
Make up Artist
Raised in the profession collaborating as an assistant of the greatest Italian film make-up artists, he soon became head of department, but retaining the same passion of the first time. Among his works we mention Centochiodi, Il Mestiere delle Armi by Ermanno Olmi and the popular television series Gomorra where he is Makeup Designer.
Lucia Pittalis
Make up Artist
Painter and makeup artist from Sardinia, she specialises in theater and films. Among her works there are titles such: Mad in Italy, Nuit Americhen, End, Senza Parole, Bolgia Totale and Oltre i Verdi Campi. She became popular online for developing an artistic project consisting in transforming herself into celebrities, without the use of prosthetics, pushing the contouring techniques to the limit. Her works have been published on magazines such as Makeup Artist Magazine, the Prosthetic Magazine and the prestigious Stan Winston School of Character Arts, making her an artist followed worldwide.
Luigi Rocchetti
Special Makeup Effects Artist
Makeup and Special Makeup FX Designer, renowned for his work on films such Gangs of New York, U-571, Black Dahlia, The Devil's Advocate and many more. Luigi's versatility and professionalism are fruit of a constant commitment on international film sets. Amongst the directors he's worked with there are figures such Taylor Hackford, Giuliano Montaldo, Mario Monicelli, Giuseppe Tornatore, Gabriele Salvatores and Walter Salles.
Rogier Samuels
Special Make up Effects Artist
Special Make-Up Effects Artist from Amsterdam. He started his career in 1994 and in 1999 he was hired by Weta Workshop in New Zealand to work on the Lord Of The Rings trilogy. Returning home he founded the workshop Unreal with Carola Brockhoff. Nearly a decade later he returned to the Middle Earth to work on The Hobbit trilogy. His other TV and movie credits include Penny Dreadful, working for Nick Dudman, Frankenstein's Army and The Western Brimstone.
Jörn Seifert
Special Make up Effects Artist
German Special Makeup Effects Artist, 10 years ago he founded with Tamar Aviv the Berlin based FX company Twilight Creations. The crew has worked in the national and international film industry in productions like The Physician, Hansel and Gretel Witch Hunters, Game of Thrones and Harry Potter and the Deathly Hallows.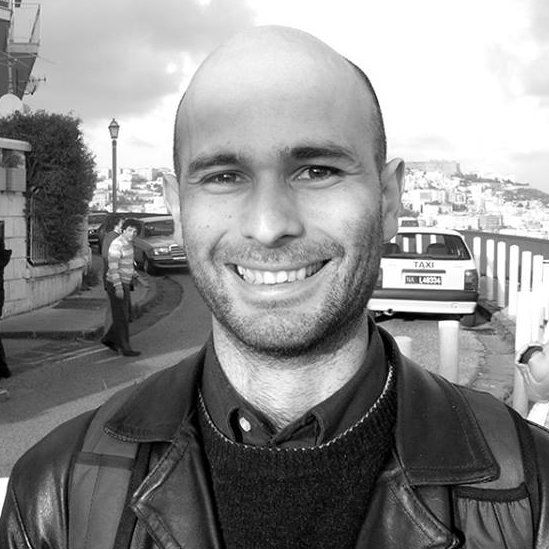 For 13 years he has worked on over 50 movies, winning two David di Donatello awards for best Special Effects on Michele Placido's Romanzo Criminale and Paolo Sorrentino's Il Divo. He is currently working for the Italian Academy of Cinema and as a member of the David di Donatello Award jury. He has been one of the founder of Animatika, which works mainly on the post-production development and digital set design projects.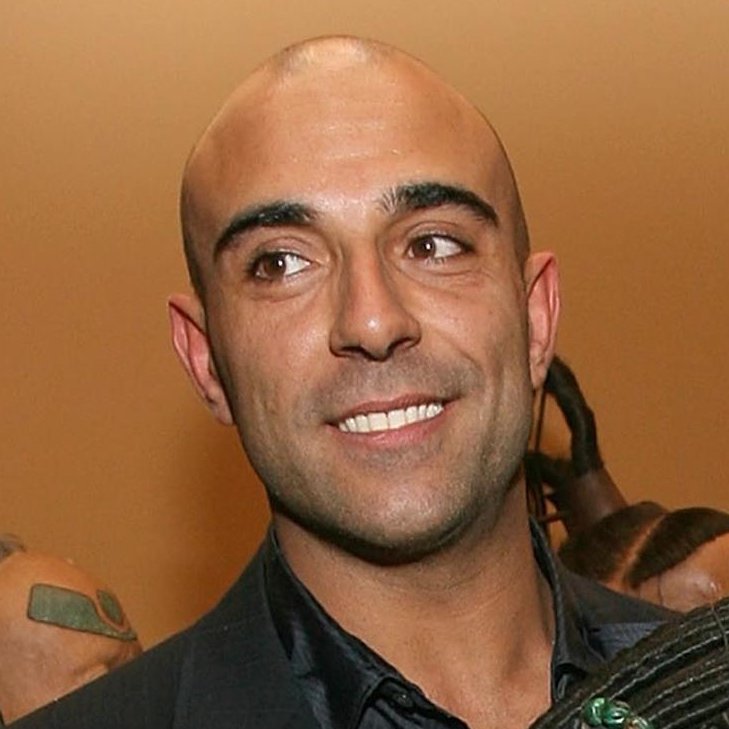 Vittorio Sodano
Special Make up FX Artist
Vittorio Sodano begins his career at the age of 16 as a sculptor and prosthetic technician. In 1996 he debuts with the movie Before the Dusk by Stefano Incerti, for which he wins an award for make-up and special effects at the Locarno Film Festival. In 2007 he gets his first Oscars nomination for Mel Gibson's Apocalypto and the second one in 2010 for Paolo Sorrentino's Il Divo.
Sergio Stivaletti
Special Make up FX Artist
For over 30 years he has designed and created characters, creatures and monsters for cinema, television and theatre, collaborating with some of the biggest Italian directors such Dario Argento, Lamberto Bava, Gabriele Salvatores and Michele Soavi. At present Stivaletti works at his creations in his Roma based studio Apocalypsis and dedicates himself to the tuition of techniques of prosthetic makeup and animatronics in his ambitious school project Fantastic Forge.
Lorenzo Tamburini
Special Make up Effects Artist
He specialized and graduated in special make up with Dick Smith's Advanced course. His first job on set was back in 2000 and from then he worked for various advertisings and television programs (Mai Dire Gol, Quelli Che il Calcio, etc..) and also for films as beauty make-up artist. His path as a prosthetic sculptor and prosthetics makeup artist started from DDT in Barcelona with Pan's Labyrinth. Among other films in which he worked there are: Thor 2, WWZ, The Guardians Of The Galaxy, Doctor Who, Tale Of Tales and he's been recently prosthetics supervisor for the film Ben Hur.

Francesca Tariciotti
Bodypainter
Italian Makeup artist, airbrush artist and body-painter, she obtained various national and international awards in the world of bodypainting. In 2014 she won the first prize in the airbrush category at the European Championships, in 2015 she stepped on the second place of the podium of the World Bodypainting Festival. In 2015 she obtained the title of Italian champion and confirmed the role again in 2016.
Daniele Tirinnanzi
Special Make up Effects Artist
Self-taught artist, he begins doing make-up at the age of 12. In 1998 he graduates at the Institute of Art of Florence and begins his professional career a year later at I.M.A. SFX in Florence. In 2010 he moved to Los Angeles where he currently resides and collaborates with some of the most important special effects laboratories.
Eclectic artist, his skills vary from sculpture to painting to mould-making, ranging all the way from prosthetic makeup to animatronics.
His works include Grimm, Criminal Minds, Curse of Chucky, X-Men First Class and Grey's Anatomy.
Federico Tocchella
VFX Artist
Independent director, animator and producer, he graduated in Animation at the Centro Sperimentale di Cinematografia. He has matured a sensibility towards mixed typologies of techniques and narrations represented in his works L'amore ci dividerà and Isacco. In 2007 he founded the independent movie production TFILM. In 2012 has been didactic coordinator for the VFX course of Gian Maria Volonté School at RUFA.
Valentina Visintin
Special Makeup FX Artist
Prosthetic designer, supervisor and makeup artist with over ten years experience, appreciated in Italy and abroad. She took part in important film and television productions such Game Of Thrones, Ben Hur, Guardians of the Galaxy, Tale of Tales, Cloud Atlas, Prometheus, X-Men – First Class, Harry Potter 7 and many others.
She is the mind behind the project EffectUs, a Cultural Association born from an online community for Italian FX artists, with the goal to incentivise the collaboration and the exchange of knowledge and techniques between artists.
Cliff Wallace
Special Make up Effects Artist
British born Make up Effects supervisor, Animatronics and Prosthetics designer, he debuted in 1986 with Hellraiser and has worked on over 70 films including Warhorse by Steven Spielberg, Hellboy 2 – The Goldern Army by Guillermo Del Toro, Black Hawk Down by Ridley Scott and collaborated with Danny Boyle for 28 Days Later and Trance.